Top 3 Things to Avoid While Stretching
KEEPING YOUR ROUTINE SAFE AND EFFICIENT
Whether you are working towards specific flexibility goals or just want to take better care of your body, there are many benefits of stretching! However, once you begin a routine, there are several common mistakes that you might make. In order to keep your practice safe and efficient, here are 3 things you should avoid while you're stretching.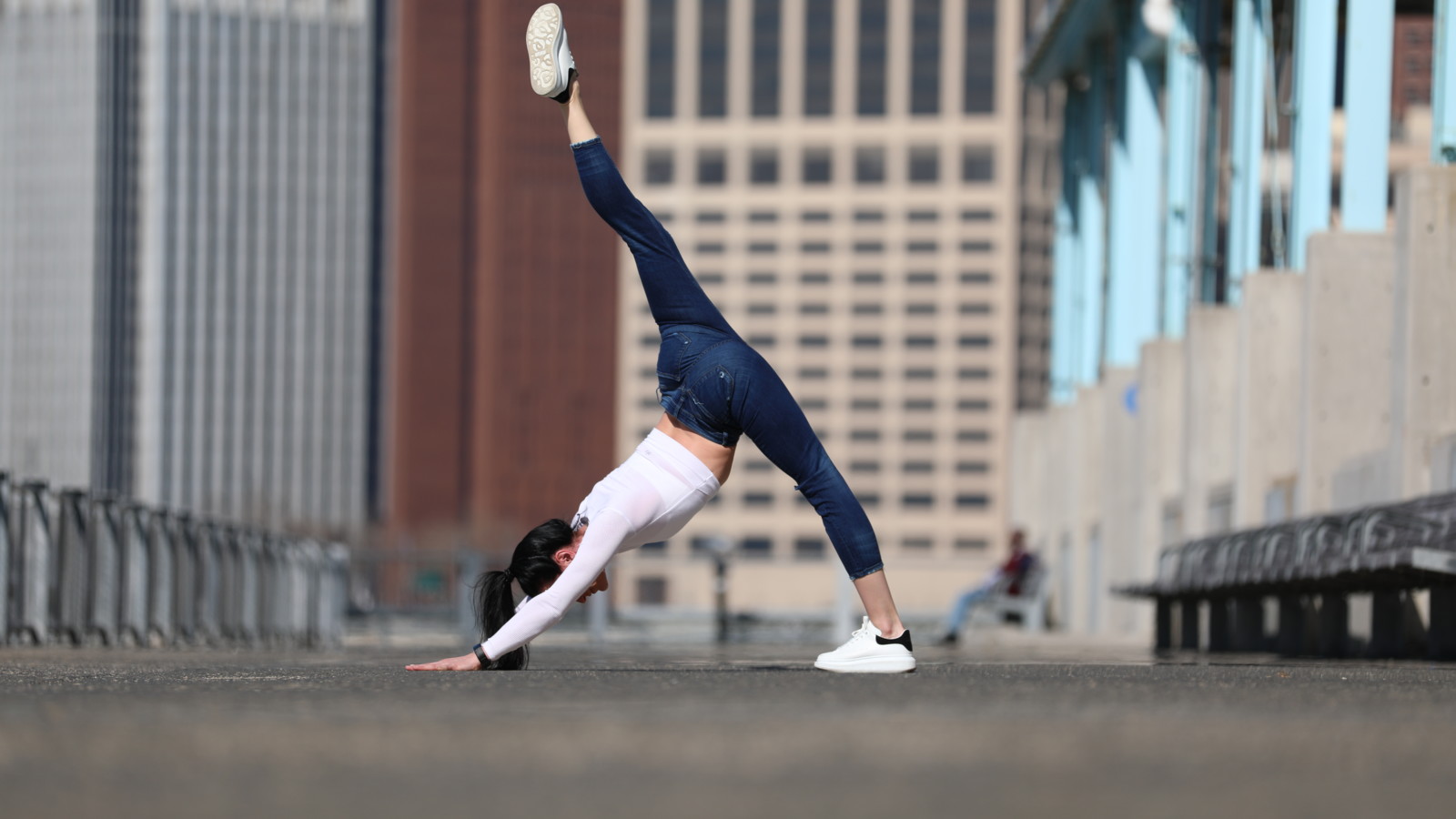 1. FOCUSING EXCLUSIVELY ON PASSIVE STRETCHES
Passive stretching is a type of stretching where an outside force is applied to your body while you are trying to relax. The force may be applied by a partner, a prop, or gravity. As defined by American Sports and Fitness Association: in passive stretching "you are being stretched instead of actively stretching."*
Active stretching, on the other hand, is a type of stretching where you engage the muscles while stretching them without using outside forces.
Even though some passive stretches feel great and can help you relax and unwind after a workout, you should focus on active stretches to improve flexibility. Proper flexibility requires strength so that you can get into (and get out of) flexibility poses with control.
Muscle engagement will also make your training safe and not painful. Our muscles work in pairs: the muscle you're stretching (the agonist) works together with the muscle on the opposite side of the body (the antagonist). Engaging the antagonist (the opposite side muscle) will help release and stretch the agonist (the target muscle). To give an example, while stretching the hamstrings (target), you need to engage the quad (opposite).
As an added bonus of the muscle engagement - you'll tone your body while stretching it. So yes, a flexibility workout is, in fact, a workout!
2. GOING DIRECTLY INTO ADVANCED STRETCHES THAT INVOLVE MULTIPLE MUSCLE GROUPS
To achieve the best results, you should stretch different muscle groups independently. Isolating the muscles you want to stretch will help you go deeper into the stretches without putting unnecessary stress on the whole body.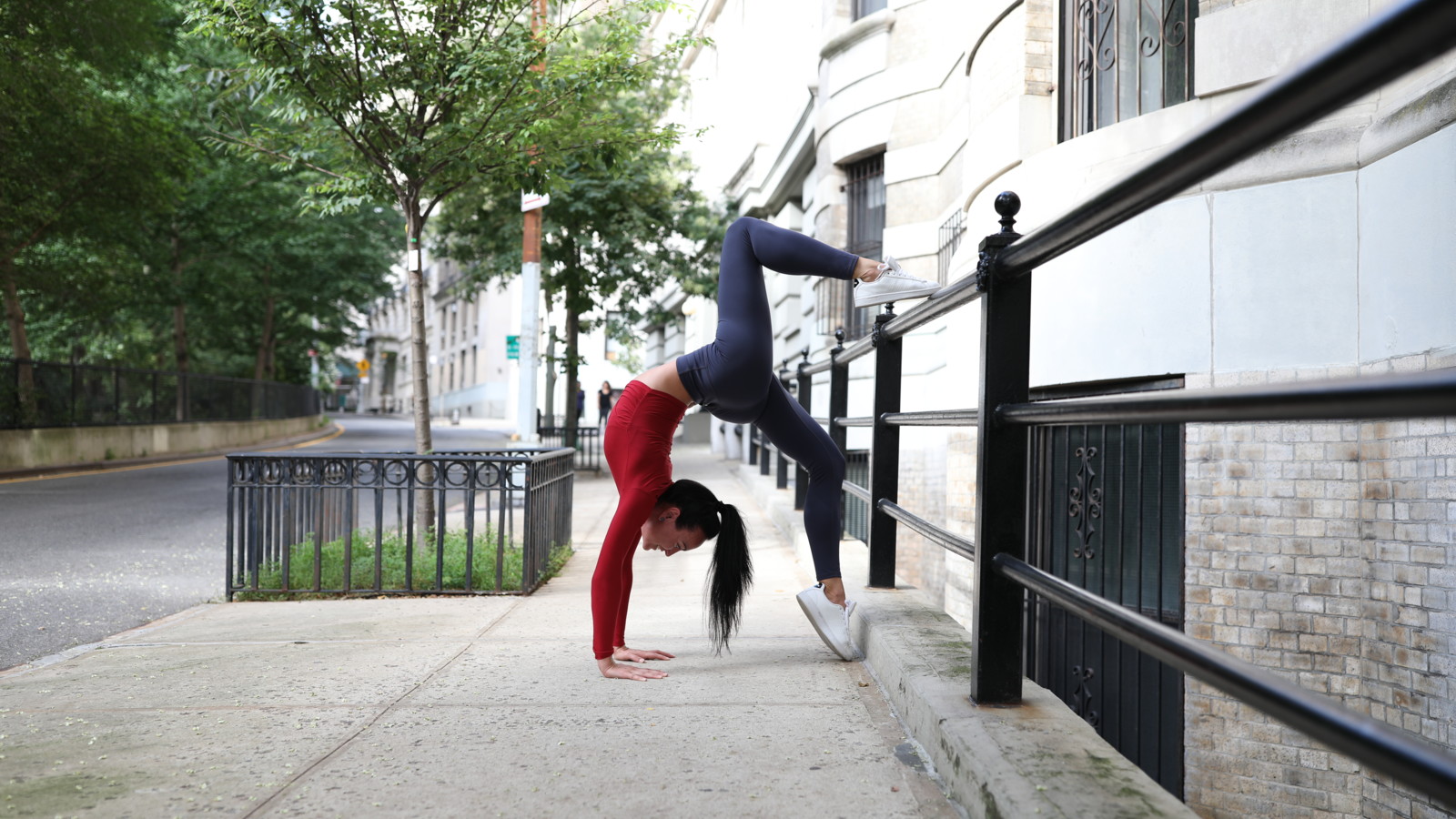 A good example would be a bridge (or wheel pose in yoga) - see the photo above - it requires flexibility in your wrists, shoulders, hip flexors, lower, middle, and upper back. Don't attempt this pose thinking you can save time by stretching all these muscles together. E.g., there are plenty of wrist stretches that are way less advanced and way more accessible - meaning you can actually spend enough time in those positions to improve flexibility.
With the "I'll do it all" approach, you'll get stuck before you can achieve the proper alignment, you'll have to bail out of the position, and may even injure yourself.
3. EXTREME BOUNCING AT THE END RANGE OF MOTION
Ballistic stretching is one of the most controversial subjects when it comes to stretching. It's widely used in dance and gymnastics and is not wrong, per se. It's important to remember though that what is good for a professional gymnast may not be good for a person who's a stretching beginner. A small and controlled pulsing in certain positions like lunges and splits is ok, but extreme bouncing is dangerous.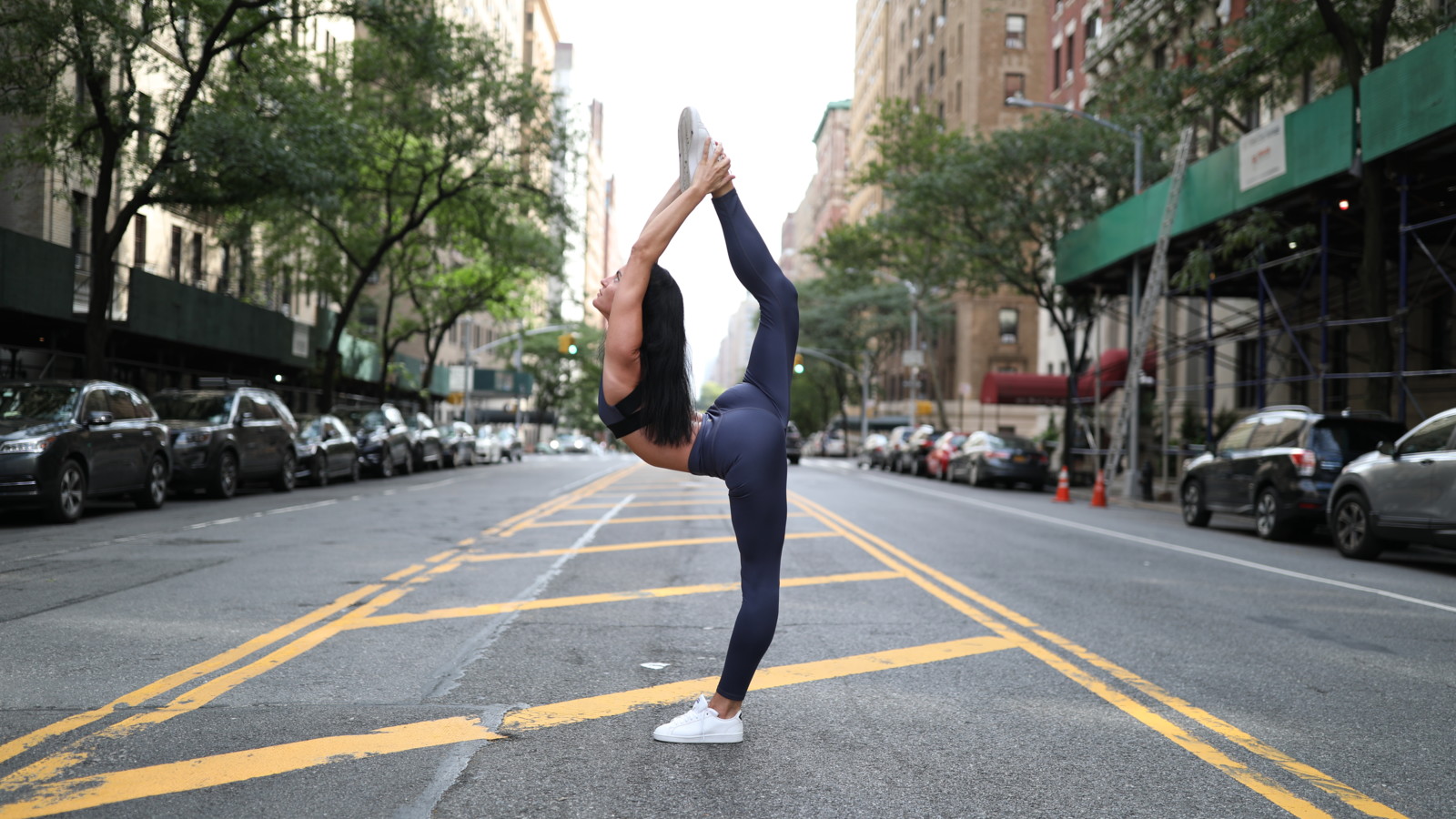 Remember that progress takes time but the most important thing is that you're listening to your body! Reach out to us if you have any questions about your stretching routine or the STRETCHIT app. Happy stretching!
*https://www.americansportandfitness.com/blogs/fitness-blog/active-vs-passive-stretching-know-the-difference